Candidates will only  be notified if they are invited for an interview.
Acquisition in response to the vacancies is not appreciated.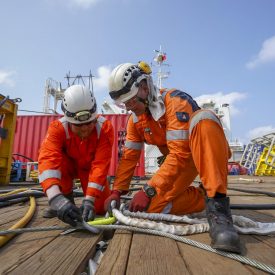 Senior Geotechnical Engineer
As Geotechnical Engineer, you will work for both the renewable and traditional offshore energy sectors. You will be responsible for geotechnical design activities as well as the verification of the geotechnical design and drawings of outsourced engineering activities. Moreover, you will assure the compliance of the structural design and drawings with international design codes, guidelines and OH&S regulations.
SPT Offshore is the leading offshore contractor for suction pile anchors and foundations.
We manage and undertake EPCI projects worldwide, from installing single suction anchors to mooring lines and complete self-installing platforms.