SPT Offshore is the leading offshore contractor for suction pile anchors and foundations. SPT Offshore manages and undertakes EPCI projects worldwide, from installing single suction anchors to mooring lines and self installing platforms.
Fastest Offshore Installation
Suction pile foundations are simultaneously installed in a couple of hours, compared to pile driving in a couple of days, reducing the critical offshore installation duration.
SPT Offshore operates its own high capacity suction pumps, reducing the critical installation duration to up to a factor of 5 compared to other suction pile installation methods.
Suction pile foundations do not require a seperate levelling operation, since selective suction on the individual suction piles is applied.
SPT Offshore's deepwater pump spreads have an integrated lift and upending frame, reducing the offshore handling and handling time.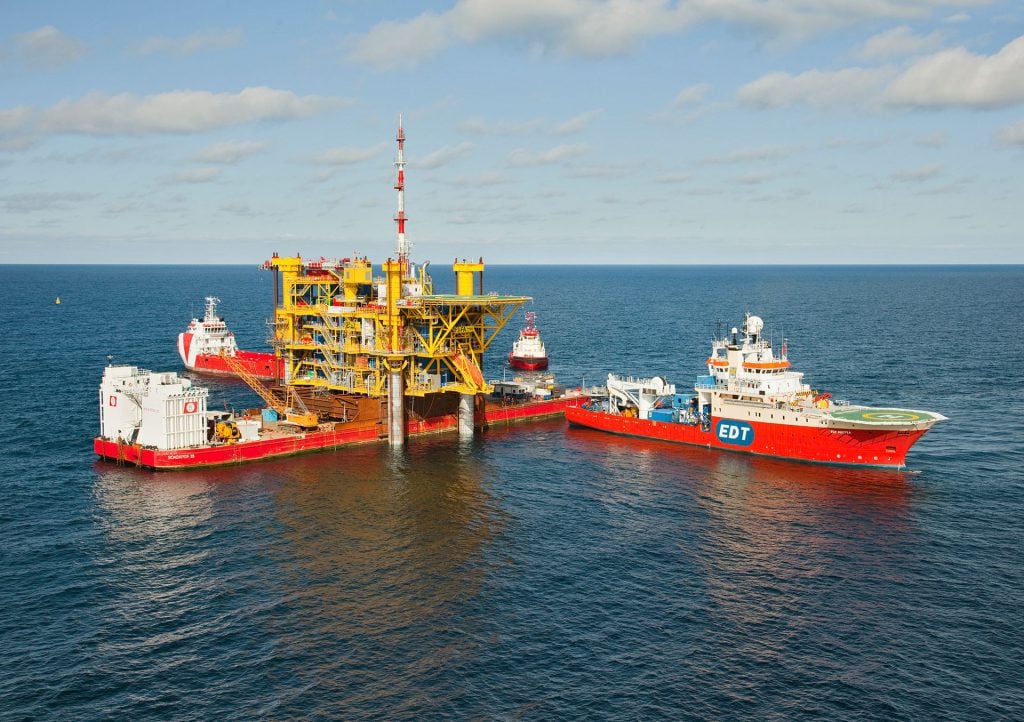 No heavy lift vessel required for self installing platforms.
No pile drive-, levelling- and grout spread required.
Substructure fabrication costs are reduced significantly, since no pile sleeves, -catchers, -centralizers, mud mats and leveling padeyes are required.
Vent valves and all measuring equipment for installation are integrated in the suction pump, so these are not required on each individual suction pile.
Suction pile platforms and structures can be easily recovered for decommissioning or relocation by reversing the installation process.
Noise free installation, hence no expensive noise mitigation measures required.
Self Installing Platfoms (SIP), the Self Installing Monopile (SIM) and Suction Installed Wind Turbine (SIWT) are proven proprietary technologies with several succesfull installations and relocations.
Experienced SPT Offshore's operational crew have installed over 600 suction piles worldwide.
Engineering and installation executed by one party, hence SPT Offshore can take over the installation responsibility and field life requirements.
SPT Offshore offers full EPCI (Engineering, Procurement, Construction, Installation) services for projects ranging from installing single suction anchors to complete mooring lines or self installing platforms.
Next to that, SPT Offshore has proven that their early involvement in projects leads to significant cost reductions and schedule improvements in the execution phase of the project. Lastly, SPT Offshore has executed numerous suction pile anchor and foundation installations from Company's vessels with its own suction piles and suction pump spreads.