~Proven technology with numerous suction pile founded platforms installed worldwide
~Swift offshore installation a couple of hours for suction operation
~Noise free installation, no noise mitigation required
Suction Embedded Anchors (SEA) for Moorings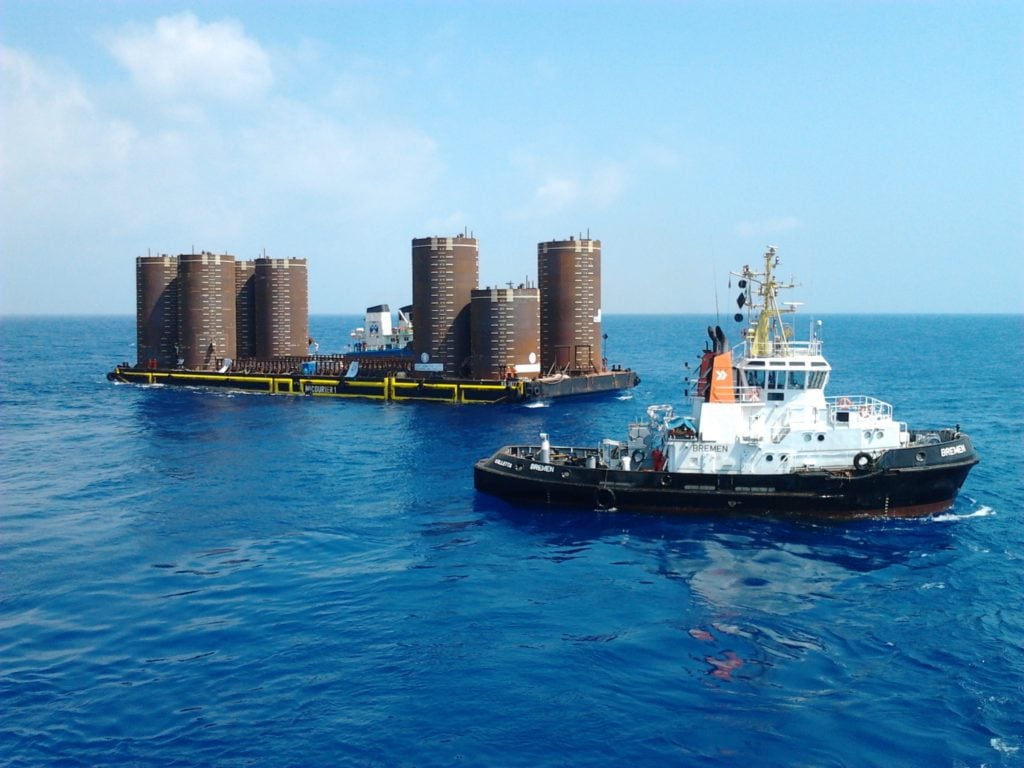 SPT Offshore can design and fabricate Suction Embedded Anchors for various floating structures and facilites, such as FPSO's, FPU's, SPARSs, SBMs, offloading buoys etc. SPT Offshore installs SEAs and complete mooring lines with a tailored Offshore Construction Vessel and/or Anchor Handling Tug. Alternatively, SPT Offshore also performs suction pile and SEA installation services from Company's vessel(s).
Benefits of suction piles and suction embedded anchors for moorings
Holding capacity independent of load angle.
No external load tests required.
Extremely high weight to holding capacity ratio.
High capacity suction pumps, reducing the critical installation time up to a factor of 5. SEA installation with SPT Offshore pumps can be done within 30 minutes.
The SAPS-003s pump has an integrated lifting and upending frame.
No venting required.
Engineering and installation by one party, hence SPT Offshore takes over installation and in-situ responsibility.
Suction pile installation to maximum of 3,000 m water depth.
No limit on suction pile capacity.
Suction pump lift capacity for suction piles up to 200 mT weight.